Cake Decorating Competition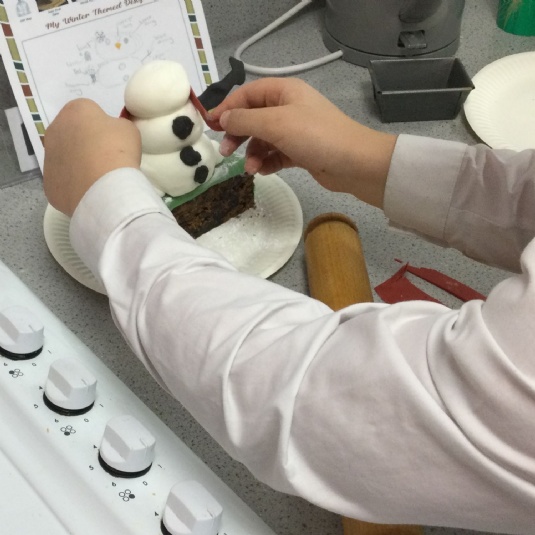 KS3 Cake Decorating Competition.
WHA's inaugural KS3 Cake Decorating Competition has reached its finale.
We had over 50 applicants from Years 7, 8 and 9 to the first round – design a cake with a 'Winter' theme, we had a whole range of ideas including; melted snowmen, igloos, Christmas jumpers and a whole menagerie of Arctic/Antarctic animals. The standard was very high.
The Food team narrowed these down to 15 finalists who were invited to come and make their designs a reality. They all started out with the same set of materials and worked really hard throughout their allocated hour, mixing colours, sculpting shapes, rolling icing and using awesome problems solving skills throughout. The standard of what was made was off the charts! The cakes looked awesome, and the whole team were very proud. This made the judges (Mrs Farmer, Mr Stallard and Mrs Hoy) decisions very difficult, but in the end they chose our very deserving winner – Chloe, and 2 runners up – William and Summer.
They received certificates and Amazon vouchers as their prizes. All of the staff involved agreed it was a really fun event and we will definitely turn 'inaugural' into 'yearly'. A huge thank you to all pupils and staff involved.