Hull Children's Book Award 2022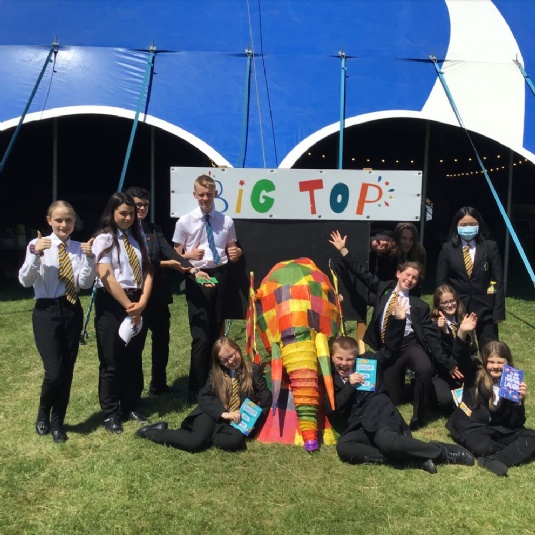 The James Reckitt Hull Children's Book Award 2022
The winning book voted by Hull school children is…
"The Girl in the Wooden Armour" by Conrad Mason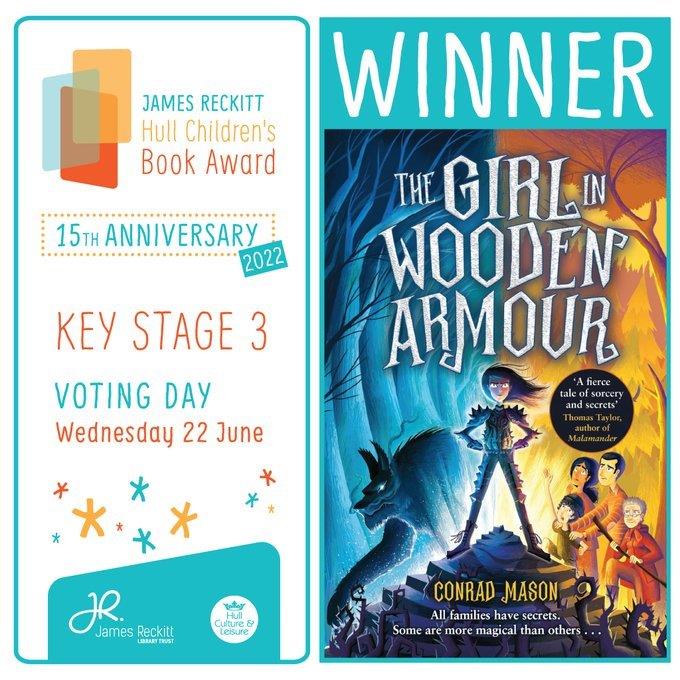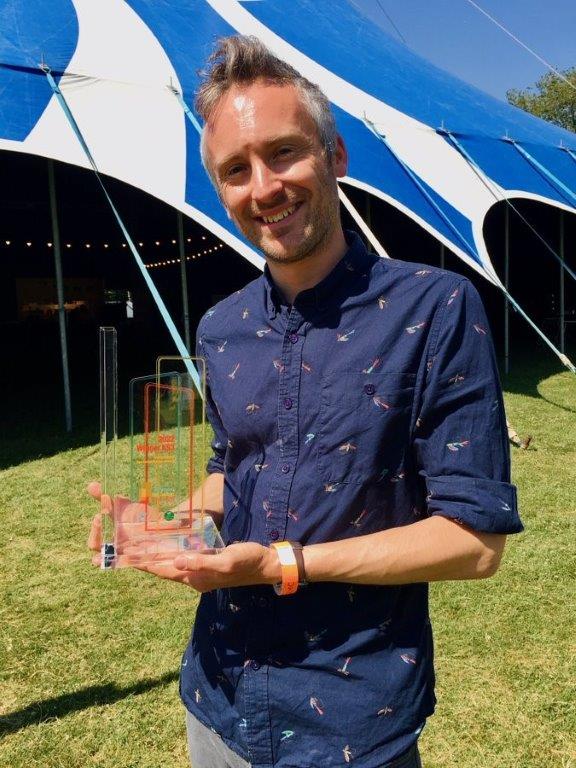 Our students read and reviewed the five nominated titles and attended the Big Malarkey Festival in East park. They met the authors, discussed the books together, and finally voted for their favourite book.
Here's what some of our students said about taking part in the James Reckitt Hull Children's Book Awards, and attending The Big Malarkey Festival ….
The 2022 Hull book awards has been one of the best experiences that I have taken part in.
I have been able to explore different genres that I wouldn't have read before, along with meeting amazing authors such as Phil Earle and Alyssa Hollingsworth. Jack R, 8EJO
Reading all of the five books was hard, but it was worth it when we attended The Big Malarkey Festival. It was an amazing experience. We were able to talk to the authors and get their autographs. There were lots of activities and one was to write a poem and give it to the author who had written my favourite book "Digger and Me" I also received a free book for attending. I will definitely do it again next year. Charlie B, 7PFR/PRO
The five nominated books were all different, but a delight to read. The promise of attending the Big Malarkey Festival, meeting the authors, and voting for your favourite book motivated me to read them. The authors told us about their inspiration for writing their stories, but the best moment was when we heard who had won. It was my favourite, "The Girl in the Wooden Armour." I will take part next year. Amie N 7ACN
I enjoyed reading the books and attending The Big Malarkey Festival because the authors were there and we got to hear them talk about the background to their stories. I also enjoyed the writing activities, designing a book cover, visiting the bookstall and getting the author's autographs. Ashton T 8KYE
Jean Oliver
WHA Library Resource Manager