Academy Name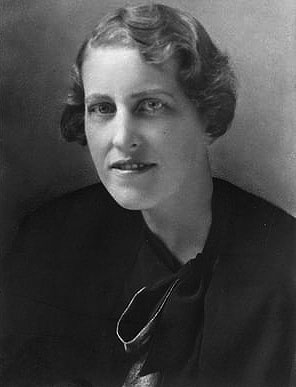 In 1969 Bransholme High opened its doors for the first time to the children of the newly formed Bransholme estate.
In 1988 during a reorganisation of Hull schools it was renamed after the author Winifred Holtby and retained the name when the school moved to new premises on the same site in September 2011.
In May 2013 the school converted to Academy status but retained the name Winifred Holtby.
Winifred Holtby was born in Rudston, Yorkshire in 1898, as the youngest daughter of David Holtby, a farmer, and Alice Winn, who became the first woman alderman in the East Riding County Council. In her early childhood she developed love for the Yorkshire countryside and later portrayed its people and landscape in her fiction. Due to her father's ill health, the household was mostly run by Winifred's mother. She encouraged her daughter to write poetry and had her first collection printed - as a surprise - when Winifred was just 13.
In 1909 Holtby entered Queen Margaret's School in Scarborough where she wrote for the school magazine. She enrolled in 1917 in Somerville College, Oxford, but broke off her university career to work in a London nursing home and serve as a volunteer in the Signal Unit of the Women's Auxiliary Corps. She was posted in France in 1918 and returned next year to Oxford, where she finished her history studies.
After graduating Holtby worked as a journalist, writing for the Manchester Guardian, Daily Express, Evening Standard, Good Housekeeping, and the News Chronicle. In 1926 she became director of Time and Tide, a feminist weekly. Her first novel, Anderby Wold, appeared in 1923. In addition to her writing, Holtby devoted herself to social causes and international questions.
In 1926 Holtby spent six months in South Africa, where she learned about the conditions of native South Africans and spoke for the unionization of black workers. Her observations of racism found their way to the novel Mandoa, Mandoa! (1933). In the story, set in a fictitious African state, Holtby satirized the unfortunate British travel industry.
The protagonists in Holtby's novels were often strong-willed and courageous, whose struggle reflected her own experiences and feminist views, like the social crusader of Poor Caroline (1931) or the heroine from Land of Green Ginger (1927) who rises above her oppressive farmhouse surroundings.
Holtby suffered from a heart condition, which gradually diminished her energy and died on 29 September 1935, but managed to complete her most famous novel South Riding.