D & T
KEY STAGE 3 CURRICULUM OUTLINE
In Year 7 students have one period of DT/Art per week and in Year 8 students have one period of DT per week.
In Design and Technology students undertake a variety of 'design and make' projects which cover skills such as; Graphic Design, CAD, CAM, manufacturing and industrial practices. Students work with a selection of modern and smart materials and use different equipment and processes to produce high quality products.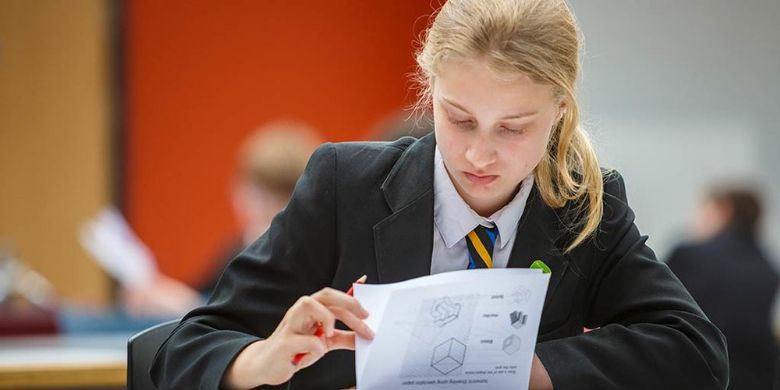 KEY STAGE 4 CURRICULUM OUTLINE
Students have an opportunity to choose from a range of specialist D & T or vocational subjects at KS4.
BTEC First Award in Construction and the Built Environment.
The BTEC First Award in Construction and the Built Environment provides an engaging and stimulating introduction to the construction industry and can help you take your first steps towards further education, apprenticeships and employment.
Students study four units based upon different aspects of the construction industry:
Unit 1: Construction Technology
Unit 2: Construction Design
Unit 3: Scientific and Mathematical Applications in Construction
Unit 4: Carpentry and Joinery
Assessment:
75% internally assessed work including design and practical work.
25% externally assessed examination based on Unit 1: Construction Technology.
'D&T is awesome! It challenges students to think practically and solve problems; skills that are essential in the modern workplace.' Mr Alexander
NCFE GRAPHICS
This qualification is designed for learners wishing to gain an understanding of the Graphic Design industry and develop basic skills across a range of areas within the subject. By developing a portfolio of work students will be able to:
Develop a significant knowledge of the Graphic Design industry.

Provide academic and study skills that will support progression within Graphic Design and more broadly.

Use materials, tools and equipment competently and safely.
Assessment:
Assessment is made up of four units, three of which are internally moderated and one which is an externally assessed project of approximately 10 hours duration.
All units must be passed to achieve the qualification.
FUTURE OPPORTUNITIES AND PATHWAYS POST 16
Students can go on to study a variety of relevant courses at Higher Education establishments, or may go onto work based training, apprenticeships or full time employment in a variety of different industries and professions.
EXTRA CURRICULAR OPPORTUNITIES
A range of D & T clubs run throughout the year for KS3 and KS4 students

Homework club runs every Monday night to support KS3 students

Christmas cake / Christmas products club

Farm Visits

Links with industries, running a variety of challenges and competitions

DID YOU KNOW?

"Design and Technology is taught across the Academy in five specialist rooms. There are two Graphics specific studios which are fully equipped with colour laser printer access and Apple Macs. The two Resistant Material workshops offer pupils a wide range of facilities for working using all materials including; CAD, CAM - through the use of two laser cutters -, a Denford CNC Miller and a vinyl cutter.

All of our Design and Technology rooms have access to bookable laptops, we also have a bookable resource area consisting of 28 newly installed all-in-one PCs, which have wireless connections to the Academy network and the internet. This gives more flexibility in incorporating ICT and CAD into Design and Technology Lessons.

Our rooms also have the latest in interactive whiteboard technology installed and all technology rooms have access to colour laser printing for high quality work."