Transition 2021
Discover our academy using the Virtual Tour
Click here to start your tour, take the next step on your learning journey by entering the World of Winifred Holtby Academy.
Let our state of the art facilities, enthusiastic staff and exciting learning opportunities speak for themselves.
Admission Document
Please find below the link and QR code to fill in the admission document for year 6 students who have a confirmed place at the Academy from September 2021.
https://forms.office.com/r/qyZDCH8pg0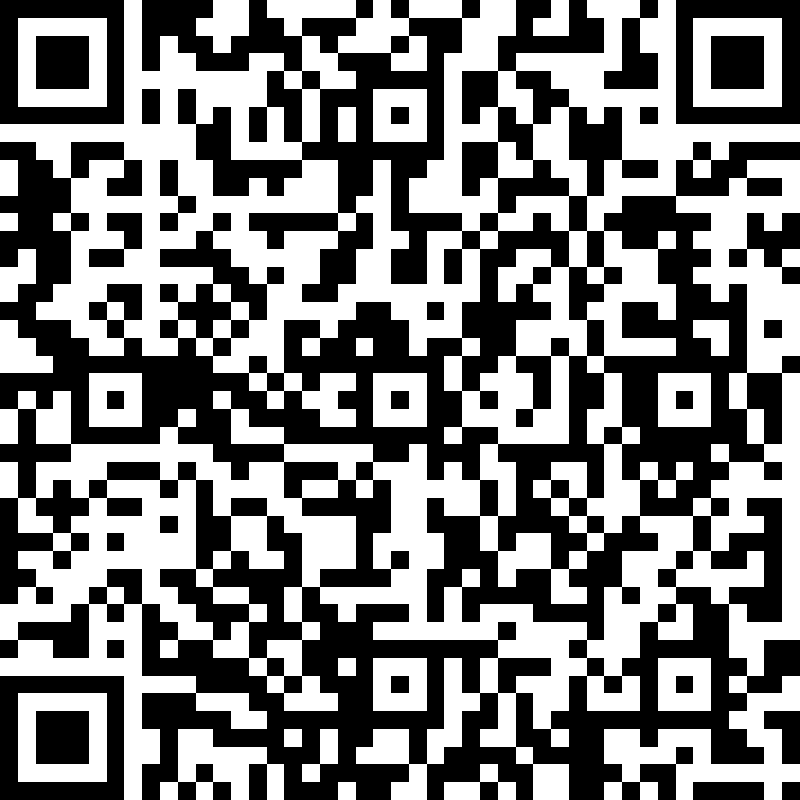 Why Winifred Holtby Academy should be your first choice secondary school for 2021.
We want your child to be confident as they start their secondary education and ensure this by having in place a team of dedicated staff.
A warm welcome from the Headteacher
MR BROWN
"At Winifred Holtby Academy we work hard to bring out the best in everyone by providing a learning culture that enables every student to achieve well, be successful and be ready to take on the next stage in their life.
We have high aspirations for every student at the academy and we are determined that no child should be left behind.
As an academy at the heart of its community, we believe that we can only be successful if we work in true partnership with our students, their parents/carers and the wider community.
At Winifred Holtby Academy we strive for excellence in everything we do. We aim to ensure that every student receives the best education possible in a calm and purposeful environment.
We are very proud of the work we do but we are not complacent and we are constantly striving to be better. By working together we will achieve our aims, provide the best education for every student and prepare them well for life beyond the academy."
Incredibly proud of our students' achievements
We are incredibly proud of our Year 11 students' achievements. There have been some outstanding individual achievements across the full ability range, with many students making much better progress than expected. Last year's results are a reflection of the hard work and commitment of the students and the staff.
Our Vision and Values
The academy provides a safe and welcoming environment that supports and encourages an ethos of
ASPIRATION, ACHIEVEMENT, RESPECT.
We will be the academy of choice for students, parents, carers and staff through academic excellence. All students will make positive progress, which will enable freedom of choice for their progression beyond the academy. By working in partnership with parents, carers and the wider community, we will ensure that students leave Winifred Holtby Academy as independent and resilient individuals.
We are determined to deliver continuous improvement by achieving excellence in all that we do. Our students will be proud of their outcomes, safe and confident in the knowledge that they are equipped with the skills required for life, future learning and employment.
We will embrace diversity through mutual respect for each other and an understanding of our differences.
Students are expected to make an active, positive contribution to academy life and beyond. Winifred Holtby Academy's positive reputation will ensure that we are a valued member of the community we serve.
Learning and Growing
We strive to provide a rich and appropriately challenging learning experience from day one; an experience that is stimulating and engaging, one that provides students with the opportunity to excel, to be successful and be ready and equipped to take on the next stage of their life.
Frequently Asked Questions
What will I study ?
Students in Years 7 study a broad, balanced and challenging curriculum which provides every student with the knowledge and understanding required to progress to Key Stage 4 and to choose some of the specialist subjects that they want to study to GCSE or Diploma level. All Year 7 students study English, Maths, Science, History, Geography, French or Spanish, PSHE, Philosophy and Ethics, P.E, Art, Creative and Performing Arts and Design Technology, (including food). Check our virtual tour to have a look at the different subject areas in the academy. What will I study at Winifred Holtby Academy?
More about our curriculum, please click here
What are the teachers like ?
Our teachers are specialists in the subject areas that they teach. All of our staff share the academy ethos of Aspiration, Achievement and Respect – they want our students to be the best that they can and achieve great things whilst prompting a culture of mutual respect. Our teachers aim to make all learning interesting and relevant. Check our virtual tour to meet some of our teachers and find out what they say about their subject.
How does the academy support young people towards future success?
Our Learner Profile programme has been noted by Ofsted as a successful strategy for developing the skills and qualities that young people will need in their futures. Every Year 7 student works on their Learner profile skills in all of their lessons with weekly focus lessons linking skills to ambitions and aspirations. Our careers programme start in Year 7, exceeding the requirements of the Gatsby benchmarks. We encourage our students to realize what they can achieve from the outset. As the students move into higher year groups they benefit from business and industry presentations and workshops. The academy has excellent partnership links with all of our local Colleges and Sixth Forms. We offer guaranteed Sixth form places at all of the East Riding schools in the Consortium Academy Trust. Our students also benefit from an NHS careers partnership offering clear pathways into a vast range of medical and scientific roles.
Personal development, welfare and safety are as important to us as learning. The academy offers a comprehensive PSHCE programme which includes all aspects of social, relationship and welfare education as well as a range of key adult skills such as financial education, the law and British values.
To learn more about our Careers programme click here
What about extra-curricular activities?
In a normal school year Winifred Holtby provides a wide range of extra–curricular activities for students to take part in. There are sports clubs for boys and girls covering all mainstream sports and a number of other exciting opportunities in sports such as trampolining. Creative and performing arts offer Theatre, music, dance and art clubs all of which are well attended. Some students choose to attend subject based clubs such as maths club, philosophy or Spanish. In year 8 all students are eligible to attend an residential visit to an outdoor activity centre.
Faculties
MISS THOMPSON - MATHS
"I love teaching Maths because I love puzzles, solving problems and most of all the challenge.
Maths crosses over into our everyday lives and we are constantly using Maths skills without even realising. We use Maths when we go shopping, when planning a journey and even when cooking!
The benefits to learning Maths are that it develops our problem-solving skills, increases our memories, and gives us a real sense of accomplishment when we get answers correct – what a great feeling!
I have been lucky to have taught some fantastic students at WHA, who have shown a real passion and enjoyment for my subject and seeing them excel makes me incredibly proud of their achievements."
MRS WATSON - ENGLISH
"My favourite thing about teaching English at Winifred Holtby Academy is, when a student presents the class with a new fresh idea about a text we have been studying (one that I've been studying for years) and brings it to life.
Instantly, the whole class listen to what they are saying and take notes. Just seeing the student's face beaming with pride is priceless!"
MR SMALLEY - GEOGRAPHY
"Geography explores the physical properties of the earth's surface and the human societies that are spread throughout the world.
It informs us about how planet and humans interact with each other. The subject is great because like no other it is changing on a daily basis. Things happen around the world each day that we can then include in our subject and use to improve our knowledge.
I wanted to teach at Winifred Holtby because of the welcome the school, it's staff and students showed when I visited, especially the geography department. I love teaching geography here because there is an excellent community spirit between staff and staff and students. This makes the working and teaching environment very enjoyable.
Here are some reasons our students say they like geography
"I like the subject because I learn about other parts of the world which is making me want to travel"
"I like the opportunity to learn about human geography and how that works alongside the physical geography. For example, how we use a river to create electricity" I enjoy learning about the culture and lifestyle of other countries and people".
"I like the geography because teachers make the subject engaging"
MISS WEDGWOOD - SOCIAL SCIENCE
"I have always had an interest in deeper thinking- as a child I drove my parents crazy asking questions that they struggled to answer such as 'Why do people worship different gods?' 'Where does the universe end?' and questioning why people have different outlooks and moral standards when we are all fundamentally the same.
Social Science gives you the chance to explore the deeper questions in life, and also encourages you to think about yourself and your own opinions. I think this- but why do I think this is right? With more information could my opinion change? Social Science helps you to unlock your deeper thinking and develop intellectual confidence. Don't be afraid to question things, I actively encourage it. As Descartes famously said- "I think therefore I am".
I have worked at Winifred Holtby for three and a half years now, and it certainly has not been dull. I love recounting the pupil's witty comments and interesting points of view. We have a great mix of young people at the academy, and there's never a day that passes when they don't manage to put a smile on my face."
MRS ASPINALL - BUSINESS
"From the smallest "one man band" to the largest multinational company, there is always something new in the news, about businesses and the entrepreneurs that run them, that can be used as an example in class.
Events in the business world can impact on all of our lives and the skills required to be successful in Business lessons are relevant in all walks of life.
For all of these reasons, I love teaching my subject."
MR ANDERSON - DRAMA
"I love teaching Drama because it is about people. It is really important to study Drama because, through Drama, you get to develop skills such as leadership, organisation, co-operation, communication and team work as well as opportunities to be creative and express yourself; your own thoughts, interests and personalities- like no other subject!
More importantly, you learn about the lives of others and the feelings of others. Now, more than ever, people need to respect other people; their different views, perspectives and emotions……and that is what Drama is all about. In life, everyone speaks, everyone communicates and everyone socialises. Therefore, Drama is important for EVERYONE, not just those wanting to become actors. If everyone becomes more understanding of others, and understands the world around them, then life will be better for everyone."
MR STYLES - LANGUAGES
What's great about languages?
"I always wanted to teach languages and taught at Winifred Holtby earlier in my career. I liked it so much that I returned seven years ago and intend to stay here. Learning a language is a brilliant way to reflect upon the world and how we communicate. It also helps to discover differences we have and similarities that we share with other cultures in a world where information about everything is so accessible. The fact that I can share a groovy Youtube clip of a song in another culture is impressive and seeing Google try to translate it is fascinating. I can share images of France and Spain and show how colourful life is on the continent and beyond. The best way to learn a language is to do as many different things as possible in that language and not be afraid to guess at what things mean before then trying to remember it and use it. This could be writing phrases from memory or trying to share information with someone from abroad online. Practising saying the words can be fun and you need to be a bit of an actor to put on a good accent. Language learning also helps you to improve your awareness of how your own language works, especially when looking at translations."
Why do I love teaching French and Spanish at Winifred Holtby?
"This academy has a great team of fun linguists who are passionate about languages and culture. They like nothing better than seeing students show off their ability to create sentences in front of the class. We use a variety of activities in the classroom at a fast pace, so things are never dull, and we will always encourage you to do more with languages online at home. There are so many online tools that help now. We are also so impressed when we send pupils off to college and eventually university to study languages. They get the opportunity to spend a year abroad and love to come back to the academy to inspire younger pupils. We never stop sharing humorous little anecdotes about our time living in a foreign country and students love that and sometimes even contribute their own or find jokes in the language to share!"
Why do our students like languages?
"Students love to speak to each other in French and Spanish and find information out from each other. They love to show off their instant recognition of words in quizzes and find phrases in texts; texts which often then reinforce topics that they study in other subjects such as health, environment and relationships, to name but a few."
MR NASSAU - HISTORY
"I went on all the fun journeys that you are about to go on so I can imagine exactly how you are feeling right now!
I love teaching History as it basically teaches us about ourselves, through the stories of our past. History tells us about where have come from, the mistake we have made, as well as celebrating our achievements. Arguably, a good understanding of History is now more important than ever due to many people being give false or misleading information via social media.
This is now my fifth year teaching at Winifred Holtby. I love teaching here as no two lessons are ever the same, with students never ceasing to amaze me with the questions and answers they raise.
Another brilliant feature of working at Winifred Holtby is the passion that my colleagues have for helping children reach their potential. I am constantly blown away by the number of extra-curricular activities we offer as a school and the lengths we go to support our students.
Students at Winifred Holtby enjoy their history lessons as we teach such a wide range of topics in a variety of ways, meaning there is always something for someone to enjoy. Our current topics range from the Norman Invasion, to the development of the American West, and form Slavery to the development of medicine since the Medieval period. It is thanks to this freedom to teach such a wide range of topics that I wanted to be a History teacher and the reason why I feel so lucky, to now be responsible for History at Winifred Holtby academy."
MISS MENNELL - PE
"Throughout my life I have always loved PE and sports.
The fact that I have managed to end up teaching the subject is like a dream come true! It's great to teach PE at Winifred Holtby academy, from the high levels of participation in lessons, as well as extra-curricular house competitions there is always something going on within our faculty.
Over the years we have won the Hull Schools Netball league, been on a netball and football tour to Barcelona, had major successes in the Football and Rugby leagues and of course, at the annual Hull schools Athletics championships at Costello, the list goes on!
For those who know me, know that I am slightly competitive, so this element of PE is only one of the reasons I love teaching here! Whether it's participation or competition, I can guarantee Team PE is where to be!"
MISS JONES - SCIENCE
"My name is Miss Jones, and I am a science teacher at Winifred Holtby academy.
I have worked at Winifred Holtby for a year now, and I love the place, it is such an inclusive, friendly
environment. I love teaching science because it is incredibly fun and exciting; what other subject
lets you set things on fire or dissect a heart? But more importantly, science can open doors to
loads of cool jobs. I hope my students acquire my passion and excitement from learning."
MRS MITCHELL - ART
"Art has been a passion of mine for as long as I remember. I can always remember my Artwork going up on the school hall walls and I LOVED it.
The academy is full of Artwork on the walls and in the open spaces and I'd love to think that students get the same sense of achievement when they see their work displayed.
We offer a lot of different pathways in Art and every single person can be successful. Did you know you could still get a Distinction grade without ever having to pick a pencil up. We offer Sculpture, Printing, Graphics and Photography at the academy and everyone is encouraged to try it out. If that pathway is not for you we will find you another one.
I grew up on a council estate during the 70's and no one really went to University or dreamed that big. Once I left school I always had the urge of wanting to make a difference but didn't know how to go about it. I contacted Hull College and signed up for an Art course. I was in my element. My passion is being in the Art studio everyday inspiring young talented minds to show their creativity and help them dream big!
Every day is different, every student is different, I am still learning new processes and experimenting with different materials just as much as I was when I first went to Hull College. I wouldn't change it for anything."
MRS WALMSLEY - FOOD
"I love teaching food as it is a subject that can have a huge impact on student's lives, in terms of diet and health throughout theirs and their families lifetime.
Understanding the benefits of a healthy/ balanced diet and how food is sourced/reared etc. could have a positive impact on future food choices.
I also find it rewarding that students are engaged in lessons and enjoy developing new skills and knowledge.
An important aspect of my job is teaching about the benefits of buying local produce where possible as it creates awareness of how students can reduce their carbon footprint."
MRS HARRISON - CHILDCARE
"I have always found the development of babies and small children fascinating.
The speed at which small children develop is miraculous. Add to this the differing factors that can impact on a child's develop and we have, in my opinion, one of the most interesting subjects around.
This subject is a solid foundation for many careers, not just working in a day nursery as many perceive. The knowledge obtained could be a springboard for anyone wanting a career working with young children in any capacity, from an early year's teacher to a health visitor."
MR YEOMANS - COMPUTING
"To put it simply I believe computing is the best subject that is why I want to teach it. Computing is everywhere in our lives, in our houses, cars, school, pockets, everywhere.
The computing industry is continually changing, and I find that very exciting. There is so much potential where computing could take us in the future. When you consider the first iPhone came out only 10 years ago you can see how quickly the world of smartphones has changed.
For me as a teacher I find it very exciting the prospect of how one my students could influence the world of tomorrow. I could help them discover the spark of intrigue into the world of computers which is something I always look forward too when teaching."
MISS ARMSTRONG - HEALTH AND SOCIAL CARE
"People are everywhere, we need to interact with people in order to function in daily life.
Health and Social Care is about just that, interacting with people – ALL people: older, younger, LGBTQ+, people who follow various religions, people with illnesses, people with disabilities, people of all genders.
Interacting with people and treating them with dignity and respect is vital in any career, but especially working in the Health and Social Care sectors, where we have many vulnerable people and I believe that people who are in vulnerable positions deserve no less than the best care and consideration so I love passing on this belief to new generations of Health and Social Care learners – hoping that they too pass it on to others."
MISS ARMSTRONG - PSYCHOLOGY
"The human brain is still a mystery, we are learning new things about it all the time, I find this fascinating and I cannot wait to learn more about how the brain works as I continue my journey through psychology.
But Psychology is not just about the brain, it is also about human behaviour, and I love seeing how people react in different situations - it will never not interest me. We can use everything we learn in psychology to observe everyday life and try to understand events we see on the news, trends we see on social media and the actions we observe in our own communities, I am interested in people therefore I am interested in psychology – you just cannot separate those things."
MR ALEXANDER - D & T
"Design and Technology, and specifically Construction and Engineering, are the best subjects in the school. They are exciting practical subjects where students work with woods, metals and plastics to solve problems and make products.
I love teaching them because they have 'real world' links and many of my KS4 students go on to successful apprenticeships and careers in the Engineering and Construction industry.
I think students like D&T because it gives them a break from the classroom, a chance to get out of their seats and work with their hands to design and make things.
Winifred Holtby is a great place to teach D&T as it is constantly improving and evolving school with brilliant staff and students."
MRS DRURY - HUB
"The Hub is a great place to learn for students who might need a bit of extra help or support to achieve their full potential.
I love teaching in The Hub because we get to be creative and imaginative with our lessons to make sure that everyone can be included and successful. Our lessons are highly differentiated to suit the varying needs and abilities of our students and they are highly engaging to ensure that everyone enjoys learning. Consistency in teaching staff and ethos means that The Hub is a supportive place for learning where students feel safe and comfortable. Our students love learning in The Hub because they are made to feel confident in their abilities and we celebrate our strengths and differences."
HUB
Winifred Holtby Academy has a variety of options available to support your child that can be accessed dependent on need. We have faculty TAs that provide targeted support/intervention for our pupils with SEND and English and Maths have Faculty Intervention Officers that provide interventions based on all pupils' needs. In addition to this, we have SEND specific TAs that support pupils with interventions to address any special education needs they may have.

Our KS3 Hub is a nurture group that supports pupils working significantly below nationally expected outcomes at KS2. The intervention helps pupils accelerate their learning and close the gap between KS3 national outcomes. The KS3 Hub classes are generally smaller, and the same teacher delivers several subjects. It is overseen by our Deputy SEND Coordinator, as well as the SEND Coordinator and is supported by TAs, again providing targeted support (in-class and as intervention). The KS4 Hub is our provision for targeted pupils with significant additional needs. This is run in conjunction with our co-located special school, Tweendykes. As with the KS3 Hub, the curriculum and planned interventions help pupils to narrow the gaps in their learning, but also develop their independent living skills.
LINK
Winifred Holtby Academy have an on-site facility, called The Link, which provides intervention and inclusion services. The academy liaises with our co-located academy, Tweendykes, to develop our partnership, expertise and share resources.
MR KILGOUR - MOTOR VEHICLE
"Automotive technology is a great industry to work in.
During my career I have worked on some really cool cars such as Ferraris, Jaguars as well as lots of sports cars. The technology in cars is constantly changing and I enjoy the challenge of learning and keeping my knowledge up to date. There is such a wide variety of systems on a modern car that working on them never seems to be repetitive or boring.
The students I teach really enjoy going into the workshop and being able to work on real vehicles. Winifred Hotlby academy is giving their students a unique experience by letting them choose an option in motor vehicle studies.
One of the most enjoyable aspects of being a motor vehicle tutor is seeing how your students solve problems and challenges throughout the course. As well as teaching at Winifred Holtby, I also teach apprentices and adult motor vehicle courses. Many of my ex students now own and run their own successful businesses and I keep in touch with them. One student I taught used his qualification to move to New Zealand and now manages a car workshop.
It's great to help Winifred Holtby students to gain Motor vehicle apprenticeships and to help them towards having a successful career in the motor industry.